Looking at me now, you'd never guess I was born crippled.
R.I.P. Bendy Cute Kitty 4/23/2012
forever loved, remembered, and missed.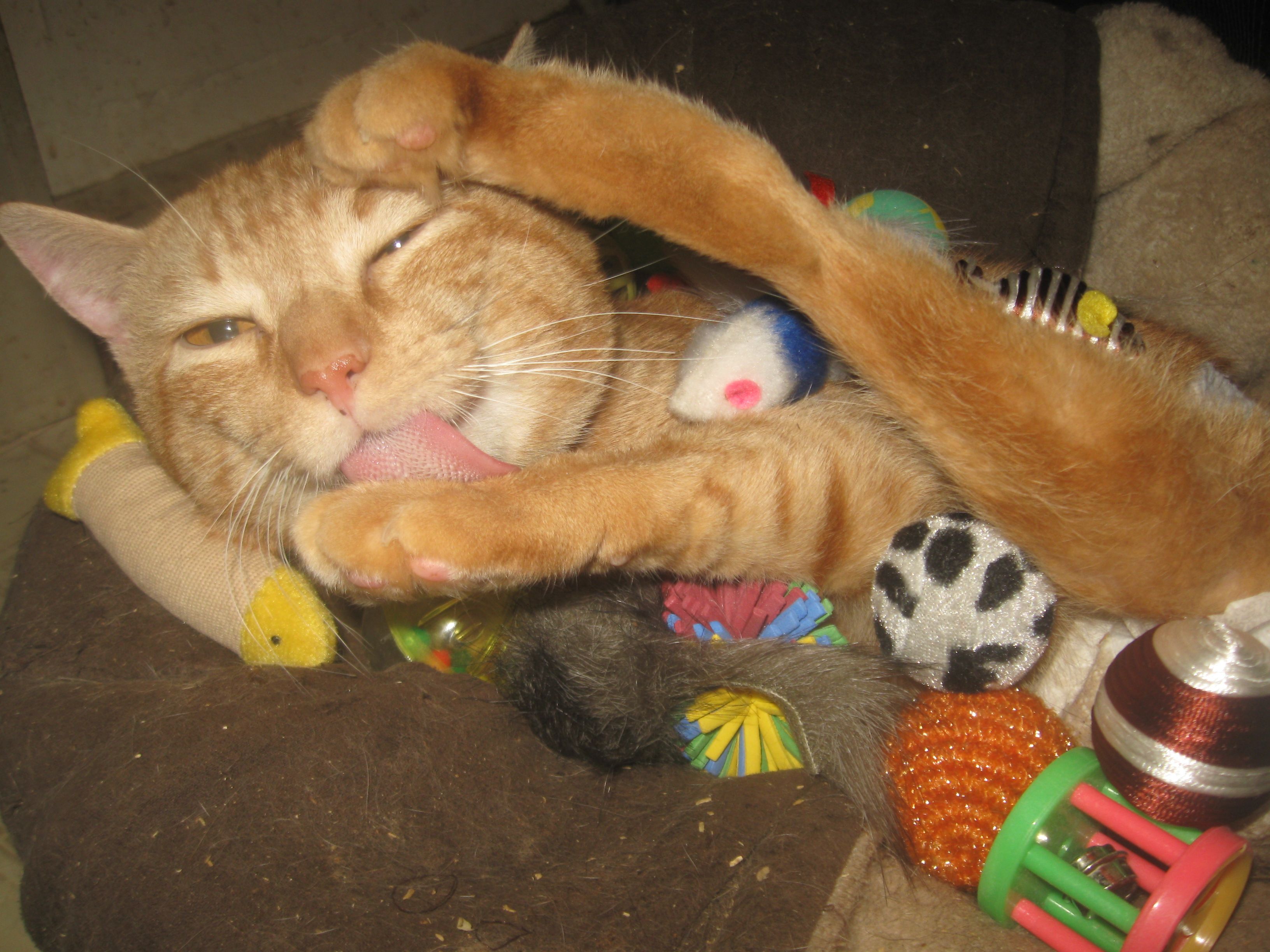 R.I.P. BUTTERBEAN 01/29/2018
You inspired everyone you met.
PLEASE DO NOT LEAVE YOUR SENIOR CATS AT A SHELTER
A Special Thank You To a Wonderful Teacher!
It is with a heavy heart that we say goodbye to the one who inspired us to save the cats others would give up on. Kim Thunderwolf, my friend and inspiration, left us on 11/16/08. Her kitten Peanut taught me that sometimes even the seemingly impossible could heal and live well. Kim, Bendy's Home is a living tribute to you.
Meet the other special needs felines in residence.
Six Toes, my half sibling.
Learn about SixToes

in March 2013 SixToes was diagnosed with right heart syndrome which is controlled with amlodipine.

Hermes, my other half sibling.
Learn about Hermes

Butterbean, our incontinent cat with deformed hind legs.

Egypt

, liver failure survivor.

Enki who has hip arthritis and diabetes.

Black Cherry Whisniak was found hiding in a stump by the side of the road with her sister. She was rescued by some kind people in Maryland, who went to www.handicappedpets.net to find her a home.

She has deformed hind legs and is only partially continent. She is a sweet, happy and very mobile girl!

Tierseas, came from a feral colony with a severe herpes eye infection.

He is now mostly blind, but super sweet and gets around just fine.

In June 2019 he was diagnosed with a rare adn extremely aggressive cancer, hemangiosarcoma in his neck. It was resected and returned in October, resected again and he began chemo. He has done well on chemo and the tumor has shrunk to a small nodule.

Sadly the tumor recurred and did not respond to any other therapy. We said goodbye to our wonderful dancing boy on June 4, 2020. Modern medicine gave us an extra 11 good months with him after his initial diagnosis and we are grateful for that time.




Overview of Tierseas in pictures

Our Other Cats

There are other cats that live with me, too. Even tho they don't require special attention, they are an important part of my life!

Cats who have passed on, but remain alive in our hearts

Sadly, Legume left us on 3/17/02. He will be dearly missed.

SAMMI
Born with braindamage, recovered with TLC
Sammi died 6/31/02 of a spider bite.
View Sammi's memorial stone
Mattie, the thrown away kitty.
Anshar, our beautiful boy.
Gumby the recycled kitty.

We were sorry that we had to say goodbye to Shadow on 11/29/06. He had been diagnosed with a very aggressive mouth cancer on 11/14.

For his last week we had a houseguest who stayed in his room, we're glad she was there for him while mom was at work, and snuggled with Shadow every night.

Maggie, our "unadoptable" senior.

We had to say goodbye to Maggie on 07/28/08. She had been declining despite our best efforts to treat her arthritis and one day could not even stand up. Her hips and shoulders seem to have completely given out. We are glad we were able to give her a home for her last years.

She had been turned in to a shelter at the age of 16, the shelter staff did not like her because she kept making a mess of her cage. Mom heard about her and took her home, where she proved to be a very sweet, loving girl and wonderful companion.

Mimosa!
Mimosa started out as a foster but joined our family. She was brought to the shelter with a shattered leg, that was only the begining of her problems.
The Emergency vet told mom "I know you can do this" and Mimosa recovered more every day.

We had her for seven years. She was worth all the time and trouble.
I am very sad to say Two Bit passed away on August 26, 2011. She suffered a brain aneurism and mom came home to find her dead.

The vets say it was very quick and nothing could have been done. We miss her very much!

This black kitty has had nothing but bad luck!

Jean-Claude became very ill in January 2012 and was found to have a mediastinal mass. He left us on January 11. We miss our little nose nurser.