Sammi, attempting to walk.
Notice how his hind legs drag behind him.
This is after some PT, which allowed him to 'stand' on his toes.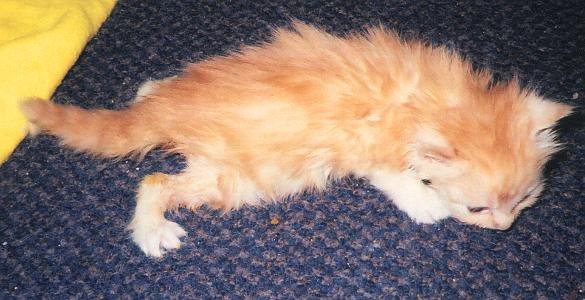 Sammi sitting up (up for him)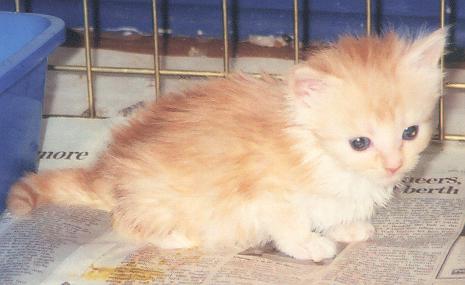 a week later! Walking with his legs under him instead of to the side.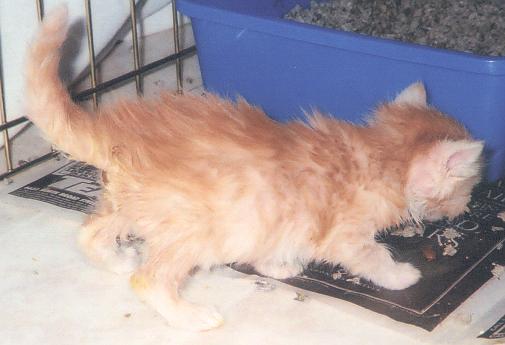 Standing!!
It is hard for him to hold his head up when standing, this is the typical position.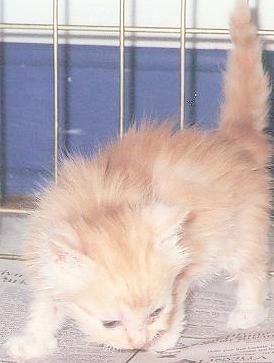 Despite his problems, he was accepted by the other kittens.
IttyBitty, in particular, used to pal around with him.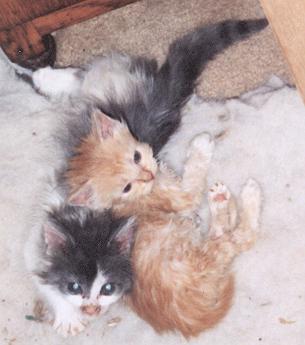 His brother, CustardPie. He is quite healthy.