These are photos taken of Sammi kitten's leg, showing the damage from the spider bite.
These were taken on the moring of June 30. He died that night.
The hole left after the necrotic tissue was removed.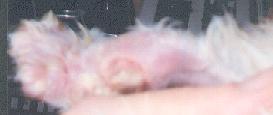 His poor swollen paw. The toes were spread out and arched back from the swelling.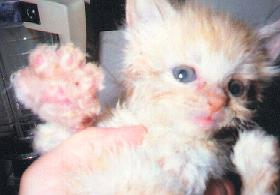 The swelling spread up to his elbow.